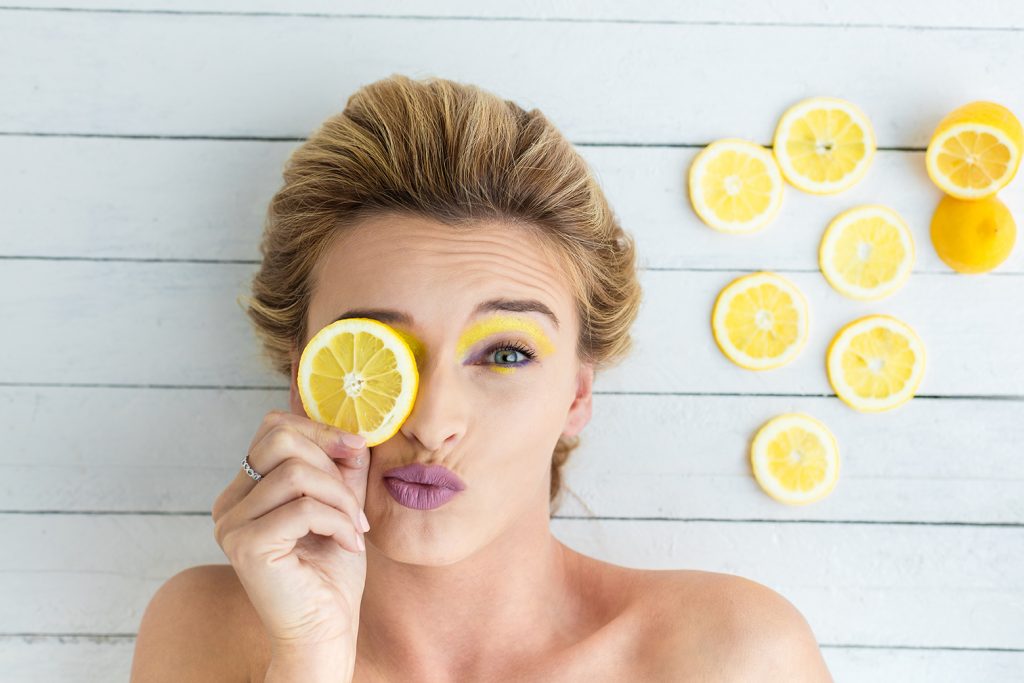 Vitamin C, famously the saviour of the Royal Navy, it is arguably the most well-known vitamin. Immune system boosting, it can help keep flus and colds at bay, it's also essential for the formation of collagen and it can be found naturally in citrus fruits.
As the destroyer (and preventer) of free radicals, Vitamin C is an extremely powerful antioxidant and as a result should be an essential part of your skin-care routine. It will nourish your skin helping to improve the integrity of skin cells and therefore the overall texture of your skin. There's a plethora of topical skin-care products currently flooding the market at the moment, it's very much on trend. However, if you're not including Vitamin C in your diet, you're not making the most of it's amazing skin rejuvenation properties.
Free radical damage to our skin can also be caused by pollution and too much exposure to UV rays. So, while you should be topping up with SPF this summer, a daily intake of Vitamin C will be helping repair damage behind the scenes, boosting firmness and helping to prevent wrinkles.
As well as it's rejuvenation properties, as key component in the collagen protein production process, Vitamin C has another ace in the deck, it's great for improving the strengthening of hair and nails.
Because of all these fantastic beauty benefits, it was a no brainer for us to include a healthy hit of 200mg of Vitamin C in every sachet of SkinGlo. What's more it's encapsulated with NutriProtect liposomal technology, so you can be sure you're getting absolute maximum absorption with every drop.