We all want smooth, youthful skin for longer, and thanks to SkinGlo that's now a possibility due to its unique concentration of marine collagen and other beneficial vitamins and minerals.
To get the best absorption and enjoy the effects of this product, why not follow our useful instructions on how to use it.
How does it work?
Our liquid formula and a smaller molecular structure than solid supplements, make the product easily absorbed and less of the nutrients being destroyed in the gut.
Liquid formulas also provide more flexibility with dosing and are generally a lot easier for people to take over tablet form.
To improve absorption quality, we have developed our Nutriprotect technology. By using liposomes, we keep SkinGlo's key nutrients intact through your stomach and into your blood where it is needed. This technology allows for maximum absorption compared to any other skin supplements on the market.
How do I take SkinGlo?
Adding SkinGlo to your diet is dead easy. All you need to do is take one sachet a day, best in the morning on an empty stomach. You can use it directly from the sachet itself or mix it in a cold drink.
Important information
Our recommended dosage is one sachet per day. Taking more than one dosage should have no danger to your health, however, if a lot more than our recommended dose o one sachet a day is taken, we advise seeking medical advice from your doctor.
When consuming your daily sachet, SkinGlo should not be added to hot drinks, as this may decrease the effectiveness of the product. You should take SkinGlo directly from the sachet, or in a cold drink.
If you are planning to drink SkinGlo together with a smoothie or fresh juice, we recommend adding the sachet after you have blended your drink. A food processor or blender could damage the quality of nutrients found in the product.
Here is a quick and easy recipe for a smoothie that you could make to add more flavour to your SkinGlo intake.
Ingredients
1 SkinGlo sachet
1 small frozen banana or 3-4 strawberries (depending on the flavour you prefer)
1 cup unsweetened almond milk
1 tbsp. almond butter
1/2 cup of Greek yogurt
4 ice cubes
Directions
Blend all the ingredients together on high in a high-speed blender until smooth and creamy, then add the SkinGlo sachet and shake it well at the end.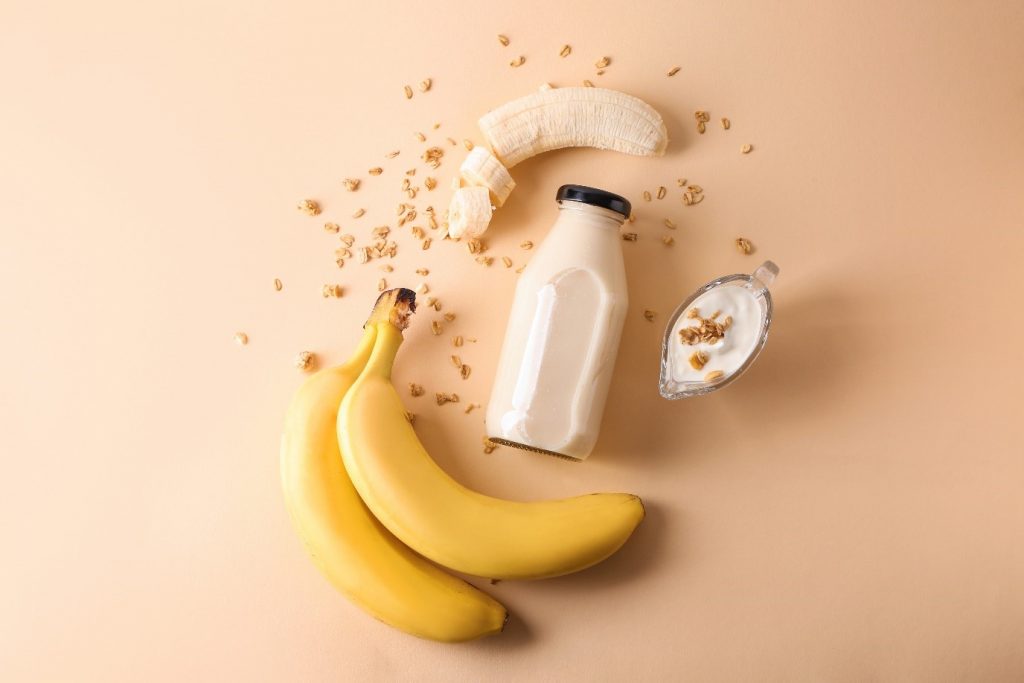 Enjoy together
Our customer happiness and well-being are in our highest interest. Why not share our products with your loved ones?
We found a recipe full of vitamin content to enrich your diet while using our products and share the benefits together.
What You Will Need
1 cup (250 ml) unsweetened almond milk
1 ripe banana, frozen
1/2 cup (125 ml) chopped mango, frozen
1-2 large handfuls of baby spinach
1/4 cup (60 ml) pumpkin seeds
2 tbsp (30 ml) hemp hearts (hulled hemp seeds)
2 sachets of SkinGlo Collagen and 1/4 cup (60ml) water
How to prepare
Add 60ml of water in a blender, then layer the spinach, banana, mango, pumpkin seeds, and hemp hearts. Add the almond milk and blend until smooth. Add two sachets of SkinGlo at the end and shake. Serves two.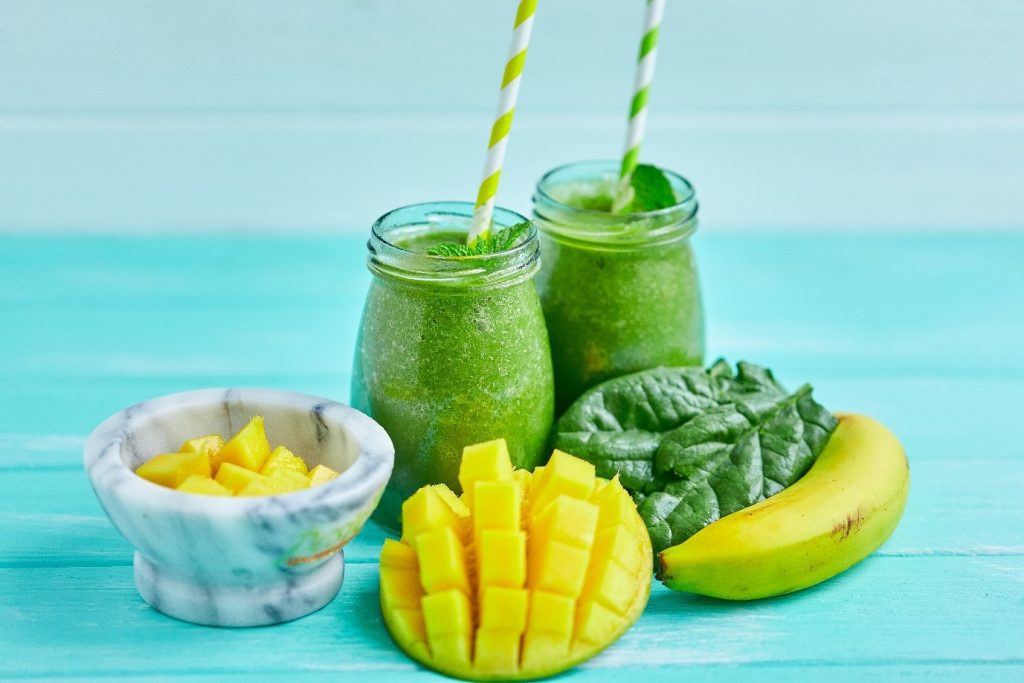 Still have questions about our SkinGlo product? Click here to see a list of our frequently asked questions. For any other queries or question, please contact us via [email protected].