Collagen
What is collagen? Collagen is a substance that builds the foundations of parts of the human body, making up around a third of all the protein found in the body.
The human body can naturally make its own collagen by breaking down what is called amino acids (a combination of carbon, oxygen and hydrogen), which is what builds protein (such as collagen) in the body. You can consume collagen through foods such as dairy, beef, nuts, wholegrain, eggs and other fresh produce such as fruit and vegetables. However, our bodies begin depleting in collagen when we begin to age (typically around 30 years of age). Other factors such as too much UV sun exposure, smoking and a poor diet can further inhibit collagen production. Collagen peptides, also known as hydrolysed collagen, come from fish (marine collagen) or cowhides.
Here at SkinGlo, we use only the highest quality of collagen, known as marine collagen, in our product to help you achieve your skin goals.
What is Marine Collagen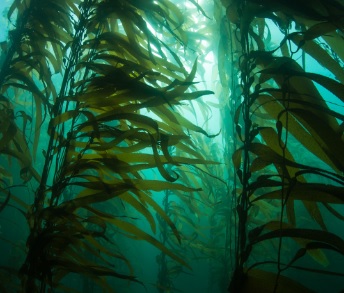 So what is marine collagen? As you may already know, collagen is prevalent throughout the entire body and can be found within skin, muscles, ligaments and blood vessels. SkinGlo prides itself on using only the best, high-quality marine collagen for both men and women to ingest.
The need for collagen is vital as it is a well-known fact that we lose collagen with each passing year, so to make up for this, we must consume the correct food and maintain great nutrition to rebuild upon the lack of collagen our bodies start producing.
Now, you may be still thinking, what is marine collagen? What makes this special over the rest of the collagen found on the shelves of health brands?
Marine collagen is a Type 1 collagen, which is derived from fish collagen peptides as this sort of collagen has the highest, most bioavailable source of collagen available on the market
Marine Collagen Benefits
Improves hair growth
Supplementing with marine collagen can help with healthier looking hair. This is due to the fact that marine collagen allows the dermis (where the skin follicles grow from) to repair, which keeps the hair stronger and locked in place as hair begins to thin and weaken over time.
Improves skin elasticity
A consumption of Type 1 collagen can make the skin look smoother and firmer, which in turn, will boost skin elasticity. Keeping up with marine collagen consumption will allow your skin cells to renew and repair as normal.
Promotes bone strength
Studies have found that marine collagen has helped patients with osteoarthritis, thus taking Type 1 collagen can promote better joint function as collagen would aid pain in cartilage.
Another benefit of ingesting marine collagen is if you're a pescatarian, as marine collagen comes from fish. If you lean towards a more plant-based diet, marine collage may just be for you. Likewise, marine collagen is just as friendly to the environment as it is to your body. This is due to the fact that it is sourced from wild-caught codfish skin, which is non-GMO and suitable for gluten-free and dairy-free consumers.
With the abundance of marine collagen benefits (such as youthful-looking skin), there are many studies to suggest that it has a lot of significant nutritional benefits too, which will allow your body to function optimally.