Products
At SkinGlo, we have ensured you have the most effective nutritional collagen supplement on the market with high quality ingredients throughout. Paired with our unique Nutriprotect technology, our liquid collagen drinks are able to deliver the highest absorption and maximum nutrition to your body.
Our SkinGlo daily collagen supplement provides both men and women with a solution to the effects that ageing has on their skin. SkinGlo is designed to help the restoration of youthful skin and improve complexions with our 7 active ingredients including Vitamin C, Hyaluronic Acid and B Vitamins.
Our drinkable marine collagen supplement comes ready mixed in tear-top sachets, making it perfect for taking on the go. Browse our marine collagen supplements below.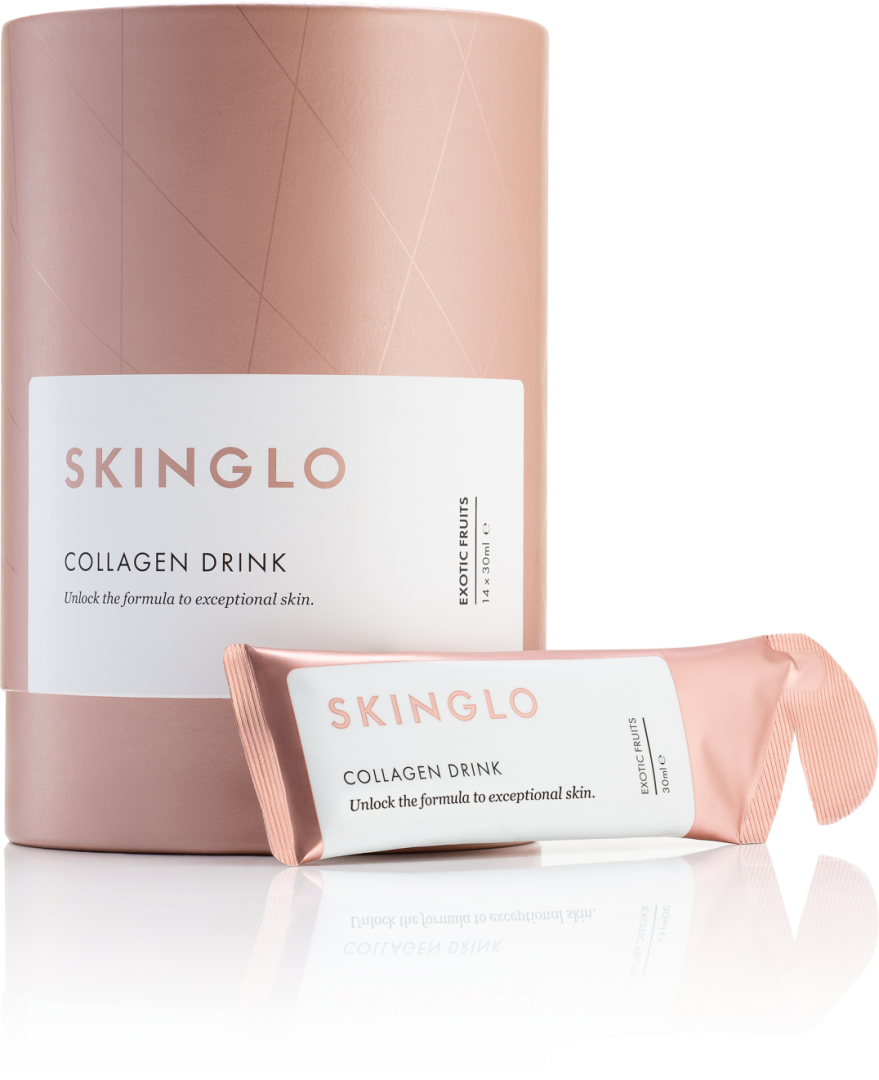 SKINGLO DAILY COLLAGEN DRINK
FOR HER
Unlock the secret to a beautiful complexion by giving your body what it needs to revive the skin from within. Get smoother skin, stronger nails, and healthier hair from as little as 2 weeks.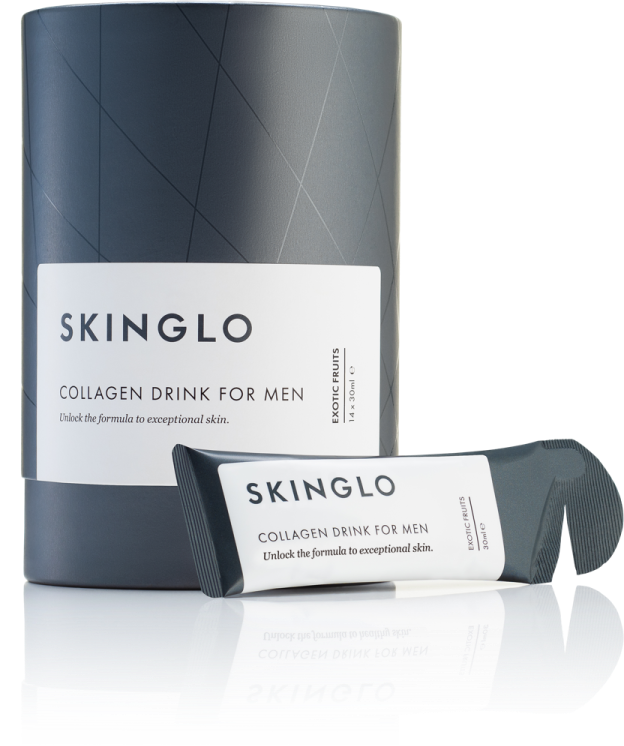 SKINGLO DAILY COLLAGEN DRINK
FOR HIM
Respect your skin. Defend your appearance from the inside out for a fresher, more vibrant appearance with our men's collagen supplement. Rewind time and maintain a youthful appearance for longer. Our Collagen drink for men has been specially developed for male hair and skin, so you're guaranteed the best results. Collagen rejuvenates skin and minimizes the appearance of fine lines and wrinkles. Not only is our men's collagen supplement great for the skin, it will also promote healthy hair too.